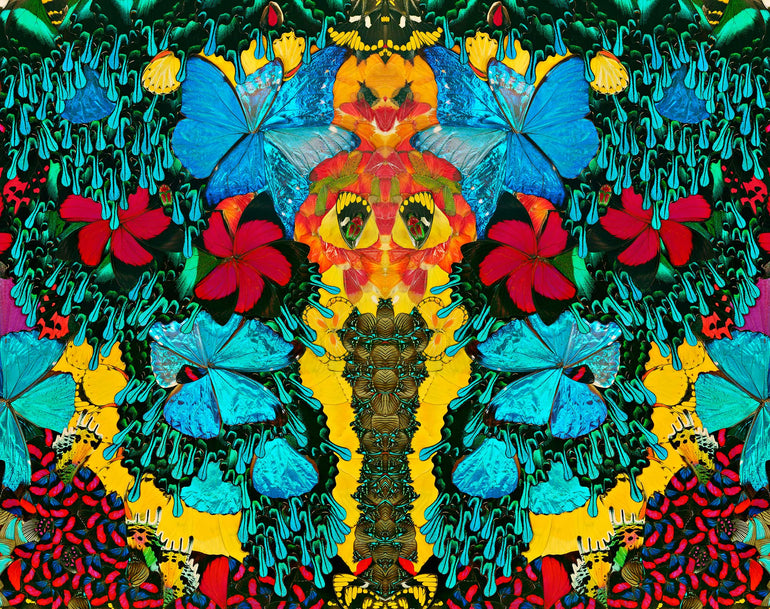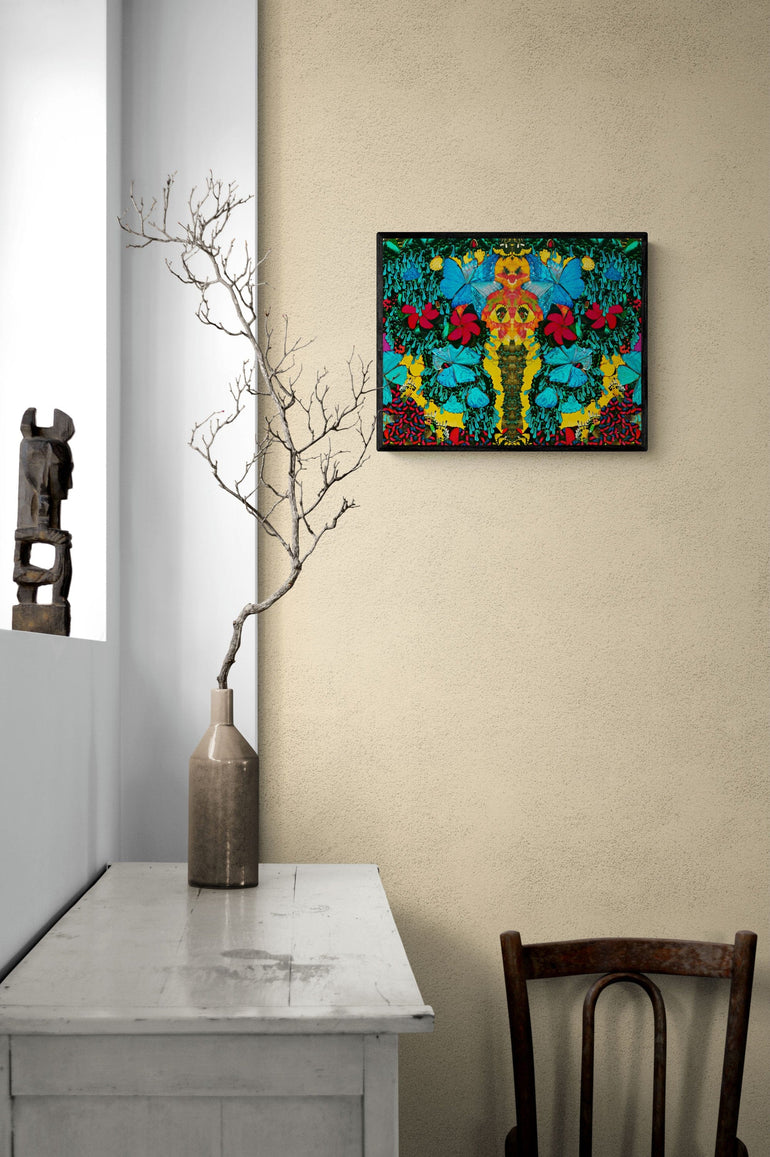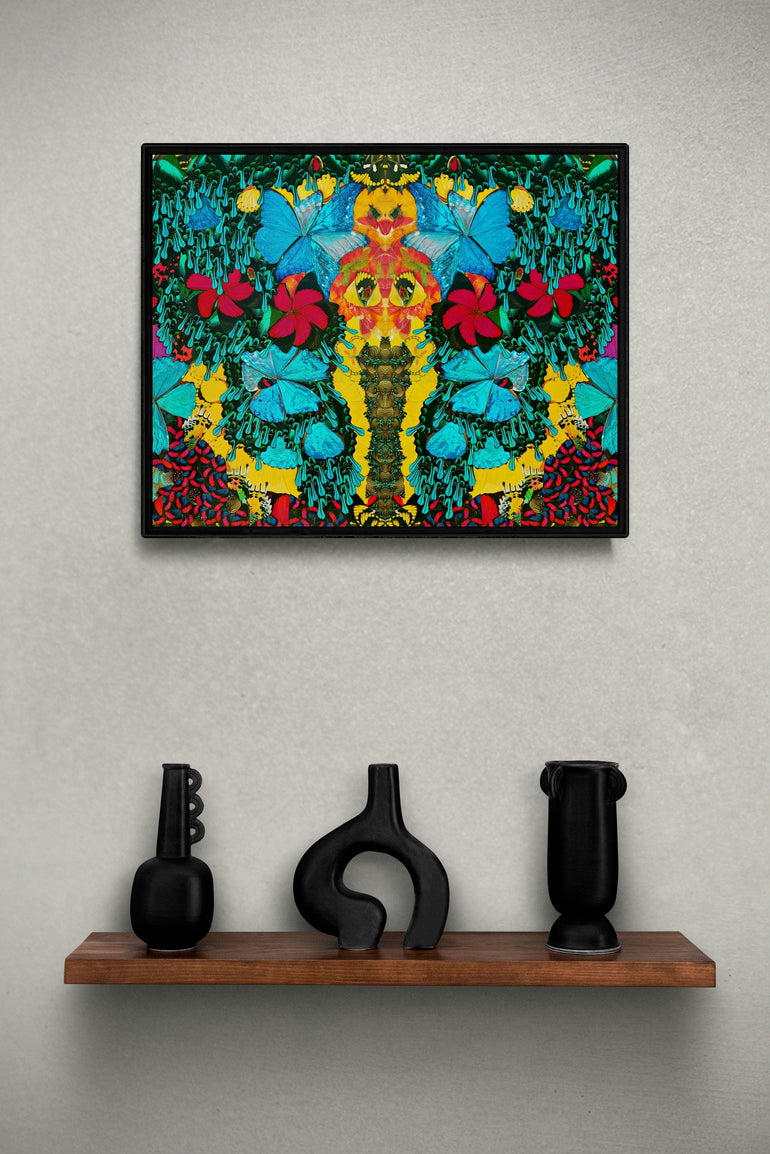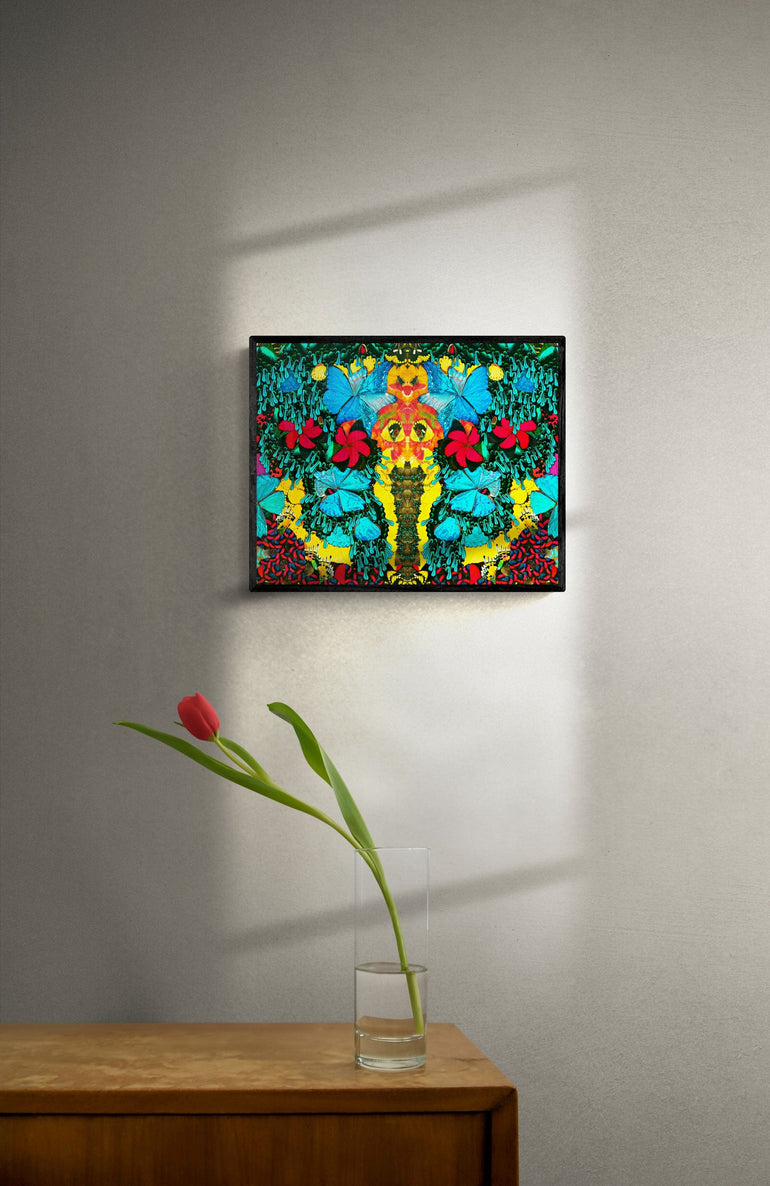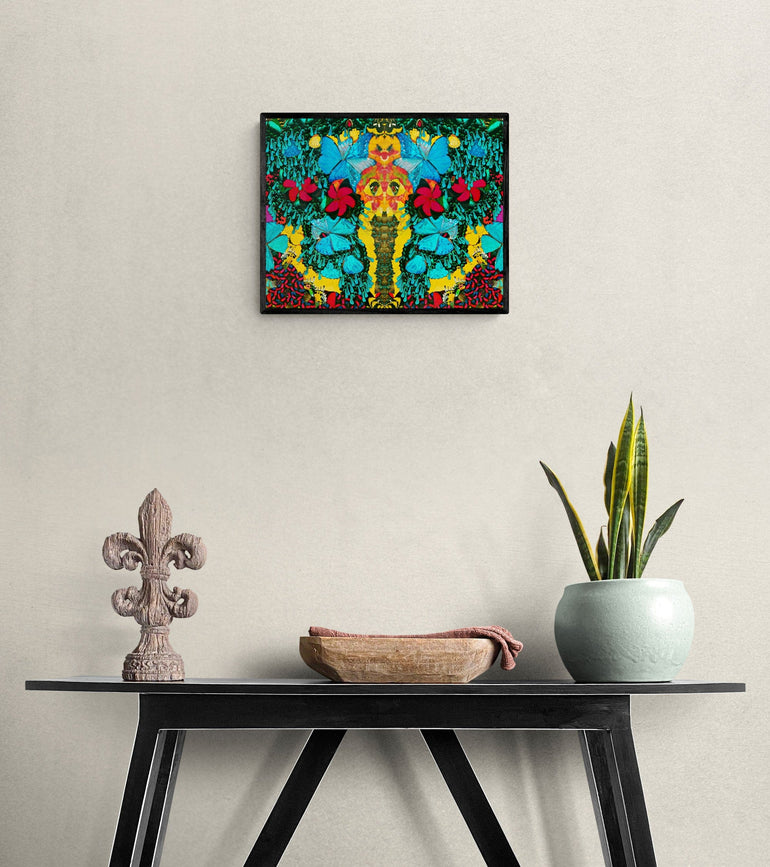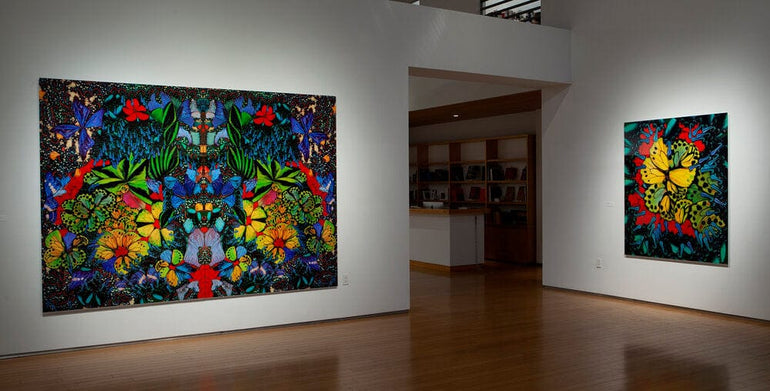 360 view
Explore this artwork from every angle by navigating through the 360 view.
NATHALIA EDENMONT, Alkonost, 2022
Size (framed)
Height: 32 cm
Width: 40 cm
Work details 
- Archival quality print on Platine Fiber Rag fine art paper. 100% cotton lint, no bleaching agents or optical brighteners, acid-free. Guarantees museum-standard longevity. 
- Signed limited edition of 99 + 20 AP
- Part of the series "Rebirth". Images from exhibitions at Wetterling Gallery in Stockholm and Nancy Hoffman Gallery in New York display a selection of larger artworks from this series.

- Free returns up to 14 days from delivery
- 7 days free delivery within Sweden, 14 days worldwide
- Shipping insurance included
- If unframed, the artwork is carefully shipped in a protected tube and includes framing instructions from the artist.
- If framing is added, please allow 14 additional handling days for framing. The artwork is shipped in a thin dark wooden frame and UV-protection glass or Plexiglass, according to the artist's recommendations. For any questions, contact us at info@wetterlinggallery.com.
About the artwork
The Alkonost, a legendary entity with a woman's head in a bird's body, is present in different expressions of Slavic folklore. It has roots back in ancient Greece and a personal connection to the artist's first creations in Kyiv. The artwork's mythological aura invites the viewer into its blue depths and swirling patterns. The cyan pools of Morpho butterflies are filled plentifully by a tropical rain of Papilio Blumei tails. The artwork is a circular trance of soothing raindrops and spiraling butterflies in this exquisite collage, fully embodying the uniqueness of Edenmont's work.
About the artist
"I grew up in the Soviet Union and was educated in classical painting. During art school, I studied all old masters, and when I later had the opportunity to travel, I visited numerous museums around the world. I cannot remember the names of all the artists, but their works are protected in my visual memory.  When I moved to Sweden I abandoned painting and turned my interest to photography. However, I have stuck to the concept of creating the objects in my images with real material, I do not just "find" the motive. All my photographs are meticulously staged, and I frequently use materials from nature, like flowers and insects. But my classical education does not leave me. Instinctively, my works refer back to art history." 
- Nathalia Edenmont 
Born in Yalta, Crimea, 1970, Edenmont trained at State Art School of Kiev, Soviet Union, Simferopol State Art School, Crimea, and Forsberg's International School of Design, Stockholm, Sweden. Her work has been exhibited throughout Europe and the United States and can be found in private and public collections globally including the Modern Museum Stockholm, Miami Art Museum and Moscow House of Photography Museum among others. In February 2014, Swedish public television broadcast a one hour documentary about Edenmont and her work. Edenmont has lived in Sweden since 1991.
---
Free returns up to 14 days
Fast deliveries & transportation insurance
NATHALIA EDENMONT, Alkonost, 2022
Shipping
Fast shipping
We pack carefully and ship orders within 2 working days. Delivery times will depend on your location, but are up to 7 days within Sweden and up to 14 days elsewhere - often faster than that.
Order tracking
All our shipments include tracking and transportation insurance. Once your order is shipped, you will receive an email notification with a tracking link and an expected delivery date.
Contact
We are always available should you have any questions or requests regarding your delivery. You can reach us through the chat icon below, through info@wetterlinggallery.com or through the contact page in the top menu.