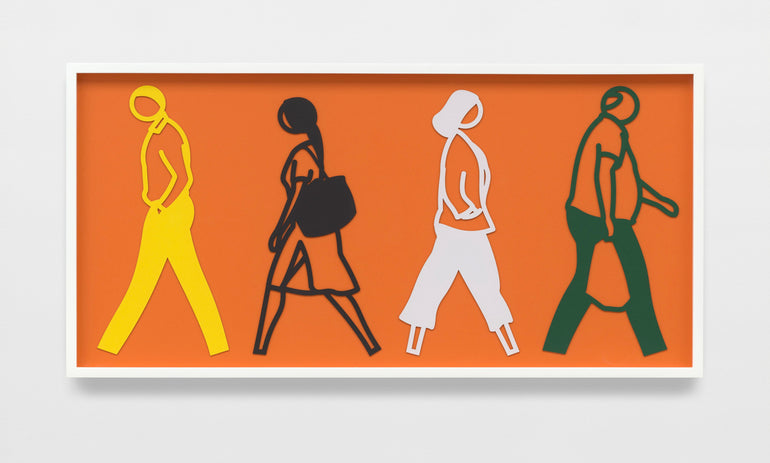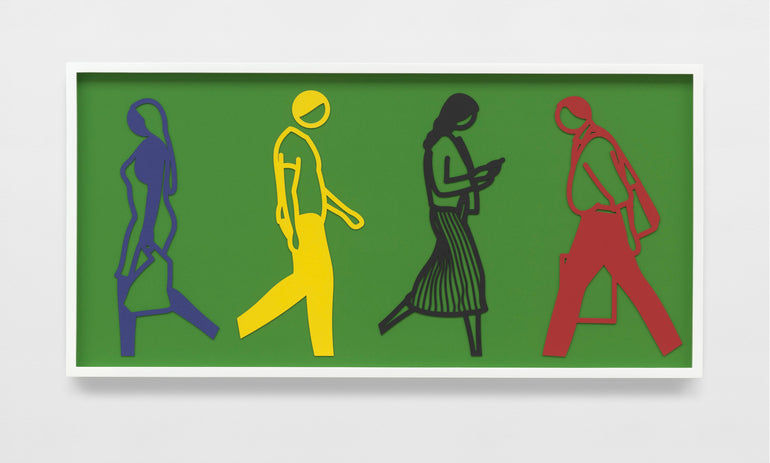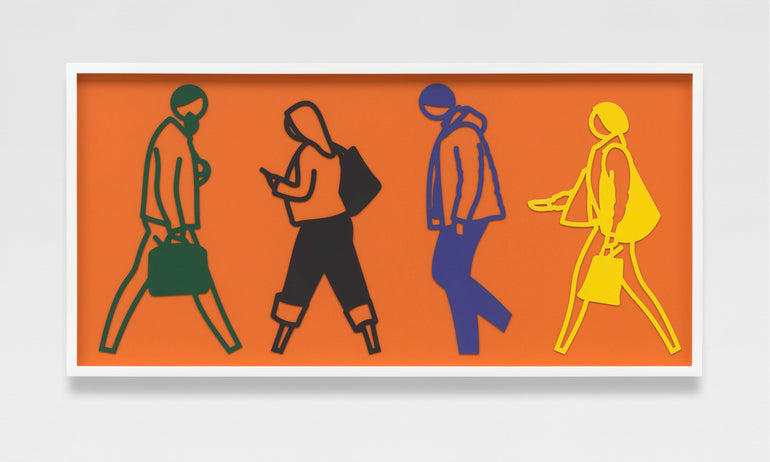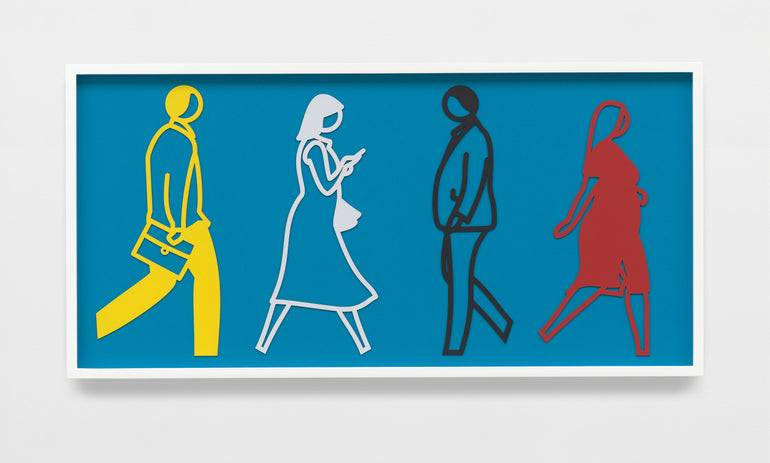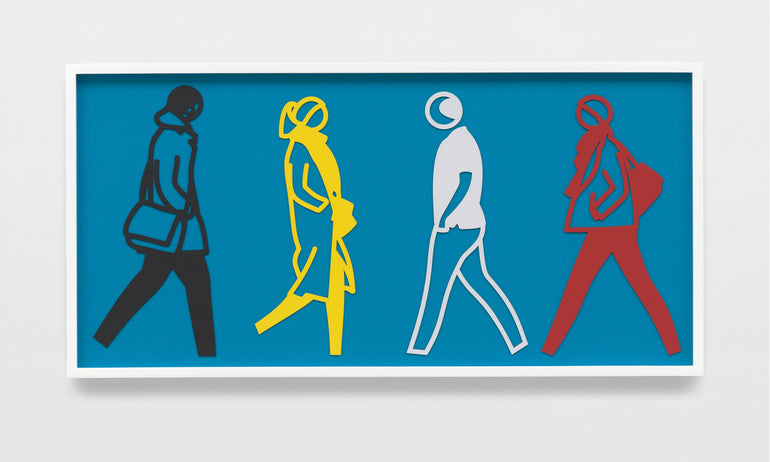 JULIAN OPIE - Street, 2020
Size (framed)
Height: 46 cm
Width: 93 cm
Work details 
Laser-cut Museum board reliefs, presented in sprayed white frames specified by the artist (a series of six)
Unique artworks

- Free returns up to 14 days from delivery

- 7 days free delivery within Sweden, 14 days worldwide
- Shipping insurance included
- Price excluding the frame. For framing inquiries, please contact us at info@wetterlinggallery.com
About the artist
Julian Opie is a contemporary British artist known for his distinctive depictions of figures, portraits, and landscapes. The highly stylized treatment Opie gives his subjects—whereby features are created by thick black outlines and filled in with solid areas of flat color—is a blend of Pop Art and Minimalism with a wholly contemporary sensibility. "The process of reading things as simulations but knowing at the same time that they are real is quite central to my work," Opie has observed of his own art. Born in 1958 in London, United Kingdom, Opie studied with Michael-Craig Martin at Goldsmiths in London during the early 1980s. His earliest works consisted of painted steel sculptures exploring the relationship between visual and spatial observation. He is part of the group know as New British Sculpture, alongside artists such as Anish Kapoor and Tony Cragg. Over time, the artist has expanded his practice to include painting, installation, and cover art for albums.
The artist's works are part of the collections of The Museum of Modern Art in New York, the National Portrait Gallery in London, the Stedelijk Museum in Amsterdam, and others. Opie currently lives and works in his hometown of London, United Kingdom.
---
Free returns up to 14 days
Fast deliveries & transportation insurance
JULIAN OPIE - Street, 2020
Shipping
Fast shipping
We pack carefully and ship orders within 2 working days. Delivery times will depend on your location, but are up to 7 days within Sweden and up to 14 days elsewhere - often faster than that.
Order tracking
All our shipments include tracking and transportation insurance. Once your order is shipped, you will receive an email notification with a tracking link and an expected delivery date.
Contact
We are always available should you have any questions or requests regarding your delivery. You can reach us through the chat icon below, through info@wetterlinggallery.com or through the contact page in the top menu.